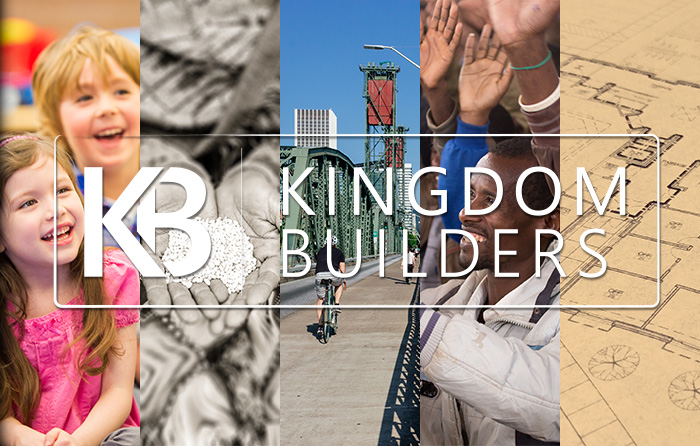 Kingdom Builders
"Lord, help us be the greatest conduit for the completion of the great commission the world has ever seen."
We believe God has given us a mandate to Bridge People to Christ by demonstrating to our community and our world the living hope of a loving God. Kingdom Builders is a group of fully committed individuals and families who prayerfully commit to partner with us, over and above their tithes, to this on-going program of generosity and Kingdom impact.
As God guides each year, our project list will focus on raising finances for missional ministries that connect with our overall vision, as well as, church capital projects that help us minister to our church family and city.
---
Double The Impact
Every dollar you give to Kingdom Builders renovation project, between now and November 30, will be matched up to $250,000. Let's build His Kingdom together and invest in the next generation! We love you church and are so blessed by your continued generosity!
---
We are so excited at what God has in store for 2018 through Kingdom Builders! These are the following ministries we will invest our efforts in throughout 2018!
BUILDING RENOVATION FUND
Phase 1: For Our Kids | $500,000
Children's Classrooms | Children's Church Area | Middle School Room | High School Room | Lower Level Restrooms | Lower Level Hallways | Presentation Technology
Phase 2: Beautifying The Temple | Bidding in Process
Sanctuary | Lobby | New Café | 200-Wing Classrooms | Choir Area | Main Floor Hallways | Repairs To Our Commercial Kitchen | Stairwells | Chapel
MISSIONAL ADVANCEMENT | $1,000,000
LOCAL IMPACT

Chi Alpha Campus Ministry: PSU, OSU, UO | Compassion Connect/Compassion Clinic | Convoy of Hope | Contagious Disciple Making | Dinner & A Movie | Gung Ho - Homeless Veterans | Japanese Fellowship | Living Letter – Sexual Brokenness | Neighborhood House | Portland Fellowship – Freedom for the Captives | Portland Rescue Mission | Pregnancy Resource Center | Royal Family Kids Camp | Teen Challenge | Teen Reach | Urban Missions Initiative – Portland Church Plants

GLOBAL OUTREACH

Bridges for Peace – Israel | Boys and Girls Missionary Club (BGMC) | Children's Relief Network | Gideons | Global Music Ministry | Gospel Ministry to the Deaf | Missionary's Support: More than 80 Missionaries Europe, Africa, Asia, Latin America, US | International Church Planting | Kakoro Church/School Planting - Uganda | Latin America Child Care (LACC) School Building | Africa's Hope | Little Davey Project | Mission Trip Project Matching Fund | Petros Network – Ethiopia, Uganda, South Sudan | PCC Sent Missionaries | Kamron Burchett Family | Jayme Harris | Tamara Henkes | Tim Kangas Family | Shaya Lindseth | Joel Slater Family | Speed the Light
Invest in the Kingdom & Give Today
---
KINGDOM BUILDER—FOR OUR KIDS | PROGRESS UPDATES
Recent Update | September 2018